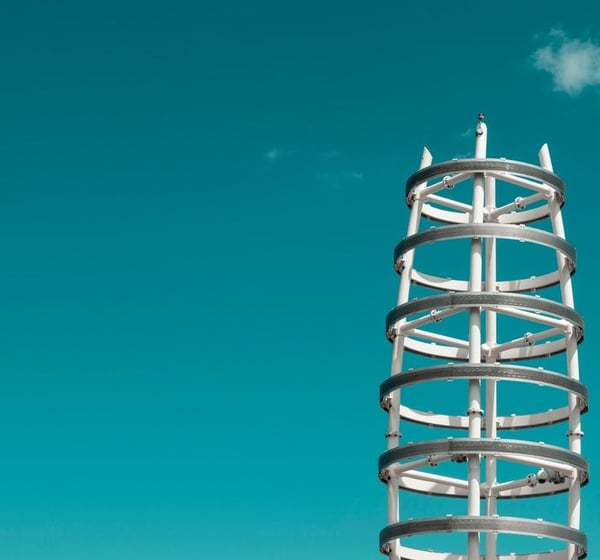 We design, deploy, and manage a network of connected devices built to provide seamless connectivity and reliable performance under the most demanding conditions. Staying connected in today's technology driven era is a must and is fairly easy with the right 4G/5G internet connection technologies.

Portable MiFi
Plug and play, just insert a 4G LTE SIM card to create your reliable personal Wi-Fi hotspot on the move. Instantly share 4G/3G connectivity with up to 10 WiFi enabled devices.

Indoor and Outdoor CPEs
Enjoy smoother wireless network connections with the 4G/5G SIM card-based CPE router robust WiFi coverage that eliminates dead corners. An ideal to connect fixed locations, residential and business customers with "xDSL" replacement for rural broadband and also resilience for existing copper and fiber leased lines.


Our wireless networking connectivity options will present you with high performance, high capacity networking. With the rapid increase of smart devices and mobile applications, your home or business continuity will likely be dependent upon your wireless network, and its reliability.
Mesh WiFi
Our Mesh WiFi (also known as Whole Home WiFi) systems are home networking solutions that opt for a more decentralized approach to the problem of local connectivity. Mesh WiFi can allow for faster speeds, smoother reliability and greater wireless coverage of your home. They're also easy to expand, allowing you to build the local network solution that makes the most sense for your home.
WiFi Repeater
The WiFi repeater connects to your WiFi network seamlessly and re-broadcasts that signal. In this way, you can boost your WiFi signal to a location where it was weak. Easy to setup – Plug and Play.

Nine Smart IoT Platform is a flexible, secure, and efficient foundation spanning connectivity, device, and data management. It accelerates the time to value of your IoT deployments by helping you easily connect trusted IoT devices on global networks, invisibly administer them, and extract real-time data from them to drive competitive advantage.
Smart Home Solution
An integrated Smart Home system provides remote controlling and monitoring of home whether it is an aircon, TV, sockets, lights, door, security camera or any appliances via an apps. Protect your home, the smart way.

Smart Hotel Solution
Smart Hotel automation technology enables every smart device to communicate with each other and gives a world-class in-room experience to guests without even touching or moving your finger. For the hospitality industry, IoT means reduced costs and a better guest experience.

Smart School Solution
IoT in schools means a better-connected and more collaborative future for education. IoT devices give students better access to everything from learning materials to communication channels, and they give teachers the ability to measure student learning progress in real-time.

Smart Office Solution
Smart office IoT systems are totally scalable and modular. They may include any number of trackable parameters in any combinations to deal with day-to-day tasks. From as simple as in-building navigation, to managing security, inventory, consumption, supplies, and visitors at the same time.

Smart GPS Fleet Management Solution
We focus on challenges our customers face every day to give them access to a connected mobility platform that suits their needs best. Whether it's private vehicles, company vehicles, motorcycles, heavy vehicles, taxi, logistics transportation or all the above, with our NINE GPS fleet tracking technologies we can help you connect to it all.

Smart Hospital Solution
The Internet of Things (IoT) continues to transform healthcare delivery at an unprecedented pace. An increasingly diverse set of smart devices and communication-enabled sensors is bringing hospitals greater awareness of the medical devices, equipment, clinicians, staff and patients in their care delivery environments. They also are generating a wealth of data that they can use to re-engineer delivery models to become more dynamic, efficient and responsive to patient needs—driving lower costs and higher patient satisfaction.

Smart City Integrated Solution
More and more cities around the world are transitioning towards being called "Smart Cities" These cities are integrating sensors and various monitoring devices through a network, typically the internet, in an effort to optimize city operation and service efficiency along with improving their interface with citizens directly. The data that is collected can be analyzed to manage many municipal assets such as power plants, water and sewage systems, traffic and transportation systems, and many other community services. In essence, smart cities use the IoT to collect data and analyze it in order to directly interact with city infrastructure and to monitor real-time city assets and community evolution in order to improve operating efficiency and to proactively react to potential problems before they arise

Nine specializes in providing an enormous range of accessories and other electronic gadgets. We only manufacturer the right accessories and essential for you to get the most out of your smartphone or devices.
All our products are high-quality accessories that we provide direct to you at very competitive price. We provide OEM services and product customization to suits your corporate needs as bundling packages, purchase with purchase or premium gift that perfectly suits your budget.